Blue Doors Hotels the Art of living
Continental Bluedoors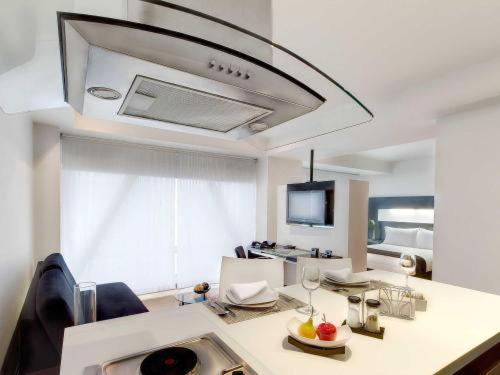 The new Hotel Continental is strategically located in the historical and touristic heart of the capital, near the Gold Museum, the La Candelaria neighborhood, Monserrate, La Plaza Bolívar, among others. A Hotel from the Bluedoors collection. Modern, comfortable and functional, with spacious Apartment-Suites of 1,2 or 3 rooms, kitchen, living room, dining room and modern spaces for long stays and coasts. Stays, holidays or study or work seasons. Special for groups or families, we offer apartments with capacity for up to 6 people.
Jazz Apartments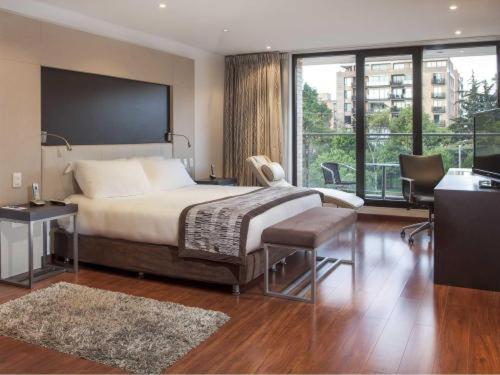 The Jazz Apartments hotel is a theme hotel inspired by the main musicians of Jazz, with twenty spacious suites ideal for long stays and family trips.
We guarantee an excellent stay, through our personalized service in a calm and warm environment.
Located in front of the beautiful park El Virrey, our guests find a space to enjoy the outdoors and perform sports activities. Only 10 minutes walking, in Zone T and Parque de la 93, you will find the best restaurants and shopping centers of Bogotá .
93 Luxury Suites
93 Luxury Suites and Residences is located one block from Parque de la 93 and close to everything you need: shops, business centers, corporate offices, restaurants and much more. It is a luxury hotel where sophistication and good taste go hand in hand.
100 Luxury Suites
Strategically located a few steps from the World Trade Center of Bogota and just minutes from the business heart of the country, as well as luxury restaurants and shops, 100 Luxury Suites is the new Apartment Boutique Hotel from the Bluedoors collection.