Celebrities Suites
A celebrity hotel in the financial district of Bogota. Celebrities Suites features 51 spacious apartment-style rooms, dedicated to the most famous representatives of music, art, film and literature; its cutting edge design and unparalleled service make every visit a memorable experience.

 Blue Doors Hotels the Art of living
Hotels BlueDoors
104 Art Suites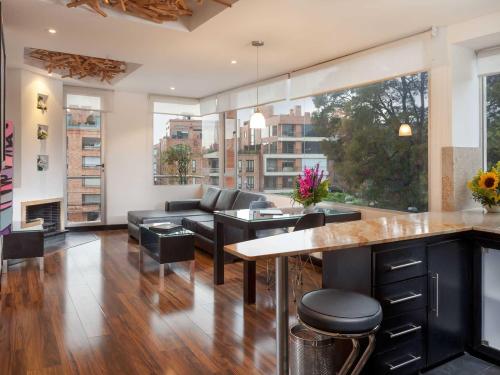 Romantic and peaceful. Each suite at this boutique hotel was decorated by Colombian artists who recorded their works on the walls of each room. Spacious apartments of 63 square meters that serve to these icons of Colombian urban art to show their works to the world.
Continental Bluedoors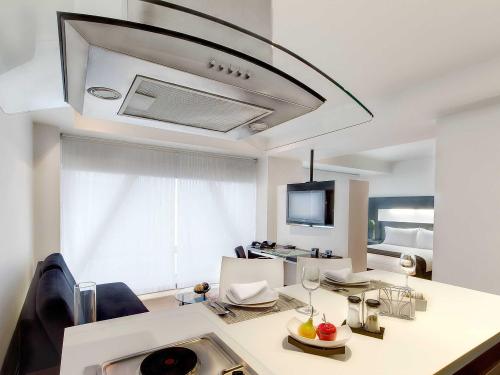 The Continental Hotel Bogota is located in Bogota's historic center, just a few steps from the most representative museums, theaters and tourist attractions in Bogotá. Its spacious apartment-style suites with fully equipped kitchen offers all the amenities needed for an unforgettable experience in downtown Bogota.
Jazz Apartments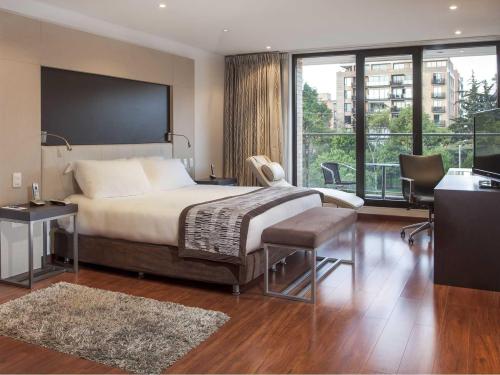 Classy place between the ?Zona T? and ?93rd Park?, where the greatest and most renowned jazz musicians take each of the 27 suites that compose Jazz Apartments. Facing the ?Virrey? Park, this hotel offers a meeting room, restaurant, bar and spacious apartments with fully equipped kitchenettes.
93 Luxury Suites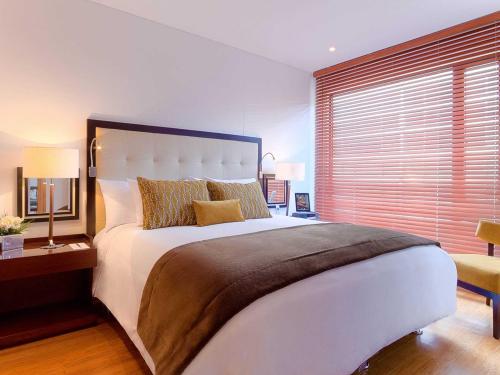 93 Luxury Suites is located at the heart of Parque 93, next to the corporate offices of major companies and close to the best restaurants and bars in Zona T and 93 Park.

A unique lifestyle product where every detail creates a different experience in an atmosphere of luxury and comfort. 93 Luxury Suites balances the style and hospitality of an intimate aparthotel with the space and comfort of a luxury condominium. Renowned for its comfort for long stays, 93 Luxury Suites stands for unparalleled executive and gastronomic locations; contemporary design; and exceptional business, fitness, and lifestyle services.