40% Off Easter 2017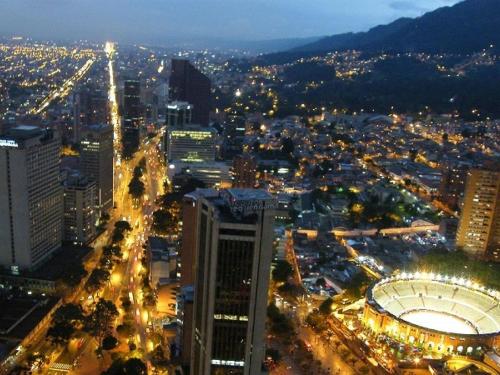 40% Off 70
USD Couples
rate per night for 1 or 2 people in a Junior suite. Available from 07 to 16 April 2017 includes transportation for 3 hours to the historic center if your reservation is more than three nights
40% Off 119
USD Families
nightly rate for 3 or 4 persons Family room suite. Available from 07 to 16 April 2017 includes transportation for 3 hours to the historic center if your reservation is more than three nights
All rates include unlimited Wi-Fi and American Breakfast.
restrictions apply
Contact: reservas@celebritiessuites.co or call us at +57 (1) 6012600 | Pbx: + (571) 6011414
Come to Bogotá for most week has become an experience thanks to the wide range of activities to enjoy and places of interest to visit. Bluedoors will stand to live a luxurious stay, with a level of service 5 stars So, you can forget everything and devote himself to know everything that the capital has prepared for you. This is "The Art Of Living".
An estimated 300 sites will be visited by tourists and citizens during this time, which speaks well of the city and surrounding municipalities as ideal destinations for this week. the temples that you can find in all sectors, where celebrations with fervor all are taken up through processions, masses and different religious events stand out. But overall the city has plans for everyone. Culture, gastronomy, sports, entertainment and others are part of this wide range.
We invite you to discover: