Celebrities Suites
Celebrities Suites & Residences belongs to Blue Doors Hotels, a collection of five star boutique hotels in Bogotá, Colombia. The hotel?s most exclusive design evokes sophistication and luxury. Celebrities Suites & Residences offers furnished apartments for tourists and businessmen. Top international executives prefer Celebrities Suites & Residences for its location, right in the middle of Bogotá?s financial district.

All our suites pay a tribute to worldwide singers, artists and actors. We welcome you to stay with us and sleep next to some of the world?s most recognized celebrities while living an incredible experience in Bogotá.

Celebrities Suites & Residences: your best offer in the city for extended stays.
Other Blue Doors Boutique Hotels
104 Art Suites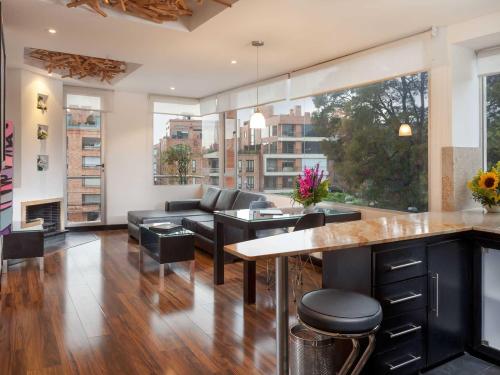 104 Arts Suites is a themed boutique hotel. Every apartment ? style suite was intervened by a Colombian artist and is the result of a real masterpiece of art. Thus, this hotel is unique in its kind. All the hotel?s social areas combine the most creative and sophisticated design and architectural techniques. 104 Art Suites is strategically located in the  area of Chicó Navarra, near the financial district (100th Street and 19th Avenue) in the north of Bogotá. The hotel is just a few minutes away from the traditional Usaquén neighborhood, Unicentro Shopping Mall and the commercial area of Parque 93.
Continental Bluedoors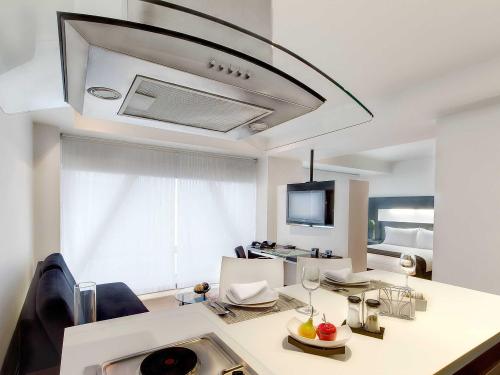 The recently renovated hotel Continental All Suites is located in the heart of the city. It is close to all the tourist attractions such as the Gold Museum and Fernando Botero?s Collection Museum. This apartment- style hotel is perfect for groups. Its rooms have capacity for up to 7 people.
Jazz Apartments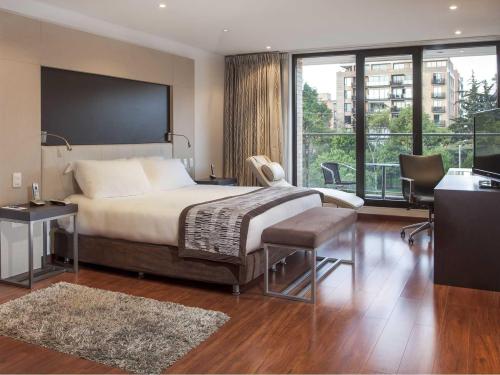 Located just in front of the beautiful gardens of El Virrey Park and a five ? minute walk from Bogotá?s best restaurants, bars, and shops. Elegant, modern and exclusive, that is Jazz Apartments: a place for executives and tourists, offering comfort along with the commodities of the office.
93 Luxury Suites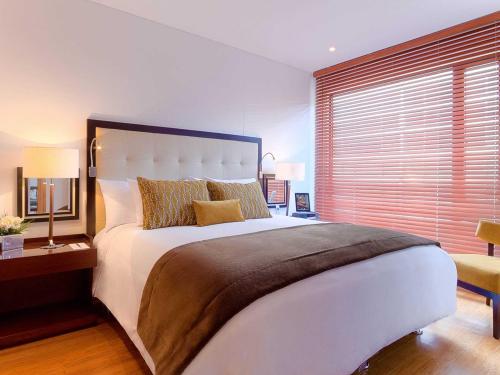 93 Luxury Suites and Residences is part of the Preferred Boutique Group. Its luxurious suites are fully equipped and furnished. This boutique hotel is located right next to Parque 93 and close to shops, business centers, restaurants and bars.